Welcome to E Car Sweden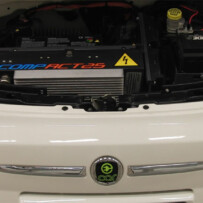 We're not just talking about it, we're doing it. Offering Swedens first electric vehicle in production. Now.
The Fiat 500 converted to electric drive
We   provide cars converted by us to electric drive by means of an industrialised conversion process and through our partnerships with other leading experts in the field.